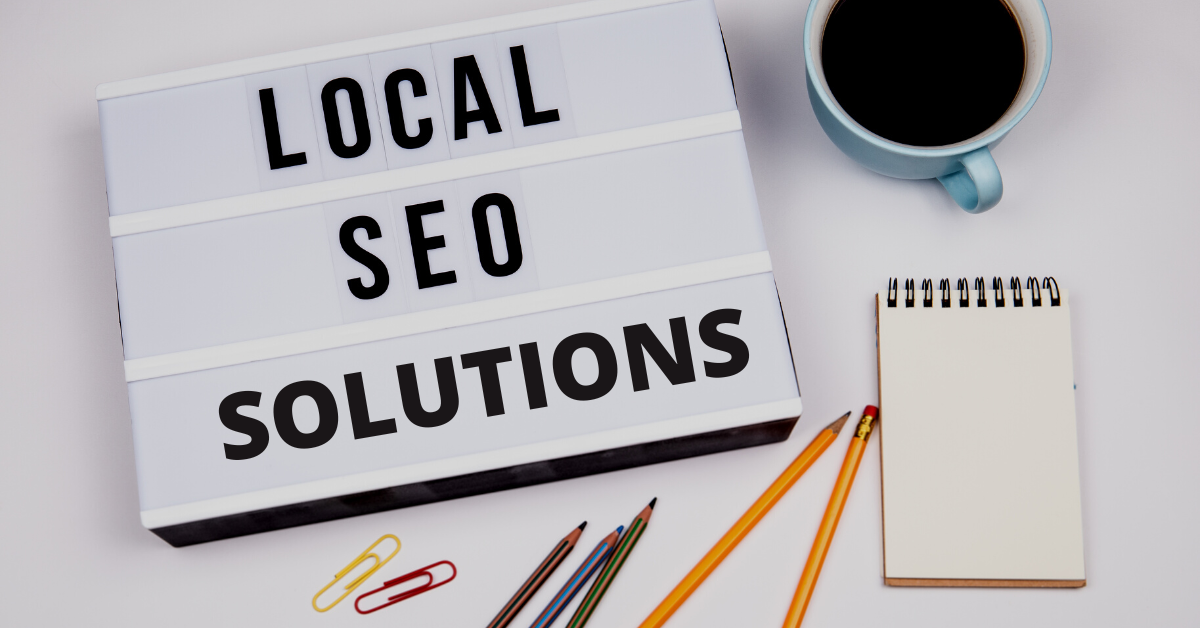 Local SEO Solutions: These 7 Tips Boost Your Website's Performance
To improve your website's search engine optimization (SEO), you first need to understand what local SEO is. Simply put, local SEO is a technique that helps your website rank higher in local search engines when people are looking for a specific product or service.
---
The Benefits of Local SEO Solutions:
Local SEO is the process of optimizing a website for local search. This includes making sure your website is tailored to be found by people searching for businesses and services in your local area. Increased traffic, prospects, and conversion rates thanks to local SEO can result in more sales.
There are several benefits to local SEO:
Enhanced Traffic:
Local SEO solutions can help you achieve better website performance. You may increase traffic to your website and raise your chances of appearing in local search results by optimizing it for local search.
Some common strategies to amp-up website performance include:
Improving site layout and design. Ensure that your sites are simple and appealing on desktop and mobile devices.

Optimizing images and videos. Ensure all images and videos are optimized for local search results pages.

Creating compelling calls to action. Ensure your site has clear instructions on how visitors can learn more, buy products, or take advantage of local services.
Better Conversion Rates:
A website with high conversion rates is more likely to be successful in attracting web visitors and converting them into customers. Several local SEO solutions can help your website improve its conversion rate
Improve your site's loading time to boost conversion rate. This is especially important for websites that sell products or services, as impatient visitors are less likely to buy or sign up for something if it takes too long to load. You can optimize your site for speed by using a caching plugin, a faster server, and ensuring all of your images are compressed using an image compression tool.
Less Advertising Costs:
A cost-effective strategy to improve your website's performance is local SEO. You may reduce the amount of advertising you need to spend by utilizing localized content. Additionally, by optimizing your website for local search engines, you can increase the number of visits your site receives. This will result in more revenue and amplified brand awareness.
Continuous Business Growth:
You must ensure your website is local SEO-optimized to guarantee continuous business growth. This can be achieved through several measures, such as creating unique content, targeting local keywords, and increasing the visibility of your website on search engines.
One of the most critical aspects of local SEO is creating unique content. By writing about topics specific to your region or industry, you'll make it easier for potential customers to find you, and converted leads will be more likely to convert. 
Targeting local keywords can also help improve your site's performance. You may help individuals seeking information about your company discover you by including keywords in the title and other parts of your material. Additionally, relevant descriptions can drive traffic from Google Maps listings and other online directories.
You'll reach a larger audience of potential customers by optimizing your site for Google Local Search, Yahoo Local Search, and other search engines. Additionally, adding links from high-traffic websites can
Long-Lasting Rankings:
Here are some long-term local SEO solutions that can help improve your website's performance:
Add keywords to your website content. Include more keywords in your content to rank well. You may locate similar keywords and incorporate them into your article using the Google AdWords Keyword Planner.

Create a local directory listing. Adding a listing to a local directory can help increase traffic to your website. To add a listing, go to Google My Business and enter your business details. You can also find directories that cater specifically to businesses in your area on websites like Yelp and Angie's List.

Conduct online research. By doing online research into the demographics of your area, you can learn about popular topics and terms people are searching for locally. This information can be used to
Bypass Competition:
You likely believe your website is performing well if you're like most business owners. After all, it appears to be generating traffic and looks fantastic. But maybe you don't realize how well your website is performing locally. That's where local SEO comes in. 
There are numerous things to consider, but focusing on your market is crucial. Your target market will determine what type of content to include on your website and the keywords you should target.
There are a variety of local SEO solutions available, but some of the most common include:
Compiling local citations (blog posts, article submissions, etc.)

Uploading high-quality photos and videos

Creating compelling blog posts that focus on localized topics

Working with a
Get links with Neighbouring Business:
If you own a small business in your neighbourhood, there is a good chance that neighbouring businesses are also your customers. In other words, if you sell widgets, then your neighbours may also sell widgets. When you're looking to improve the performance of your website and rank higher in search engines, it's worth considering linking with your neighbours. Here are some tips for doing just that:
Identify which neighbouring businesses might be interested in linking to yours. Look for pages with a high Google traffic rate while searching Google for terms associated with your company.
Ask the proprietors of these pages whether they would be interested in connecting to your website by getting in touch with them. Make sure to provide them with a list of the specific links you'd like included on their page and a brief explanation of why you think linking with them will benefit both businesses.
Once you have contacted your neighbour businesses and received their approval, create a link-building campaign targeting these specific pages.
---
Critical Options for Local SEO Solutions (Success):
Ensure that the architecture of your website is suited for local SEO. Utilizing relevant and localized titles, meta descriptions, and photos is part of this.

Perform keyword research to discover the keywords that matter most to your intended audience. Use these terms in your site's title tags, meta descriptions, and content throughout the website. 

Create relevant blog posts that promote your business and target your local market. Include keywords and other relevant information in these posts, as well as photos and videos that illustrate your point. 

Monitor your website's search engine ranking (SERP) regularly to ensure that you're pulling in the right traffic.
---
Create and Optimize a Google Business Profile: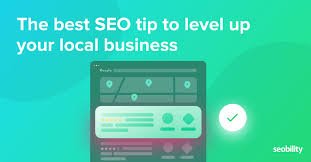 Blogging is an excellent way to share your business's story. You may increase traffic to your website and enhance its functionality by starting a blog and optimizing it for local search. Here are some local SEO solutions to help you get started:
Create a Blog Profile: Your website's first impression is essential, so make sure your blog profile is well-optimized for local search. Add keywords and phrases relevant to your business, and ensure that your blog content is fresh and engaging. If you have existing content, submit it to popular directories like Google News and Google Sites.

Optimize Your Website for Local SEO: This means ensuring that your site loads quickly and that all elements are visible and searchable. To optimize your website for local SEO, use desktop-optimized versions of your pages, include localized content on the home page and in the header, and use regional targeting in Google AdWords.
Do Local Keyword Research and Optimize Your Content:
Doing so can help you attract more web traffic from local search engines, leading to more sales.
Here are a few tips for optimizing your content for local search engines:
Include local keywords in the title and description of your posts. 

Point out topics relevant to your city or town. 

Use local images and graphics that reflect the culture and demographics of your area. 

Make sure your posts are well-written and easy to read. 

Publish new content frequently to keep your website fresh in search engine crawlers (bots) eyes.
Perform a local keyword search:
Right Keyword is another smart strategy to do so. Here are five local SEO tips to get started:
Conduct a local keyword search on Google: Start by conducting a local keyword search on Google. This will give you an idea of what keywords are used in your area and how popular they are. 

Rank high for relevant keywords: When you start ranking for relevant keywords, make sure you target the correct terms and focus on creating quality content rather than just flooding the Web with links. When it comes to internet success, quality over quantity is crucial.

Optimize your website info for local search engines. This includes titles, meta descriptions, and image descriptions. You can also include localized versions of your main website pages (instructions on how to do this can be found on Google).

Promote your website through social media: Social media is an important way to reach potential customers and promote your business.
Optimize your content for your area:
Making your website more visible to local search engines is the main objective of the technique. This involves ensuring sure the information on your website is pertinent to the industries you serve. In essence, you want your website to be seen as an authoritative source of information on the topic in which it specializes. Here are some local SEO solutions to help boost your website's performance:
Choose a relevant domain name:
One of the most crucial elements impacting how well your website ranks on local search engine results pages is your domain name (SERPs). Make sure the name you select is appropriate for the industry you serve. For example, if you own a pet grooming business, you might want to choose a domain name that includes the word "pet" (for example, petgroomingbusiness.com).
 Optimize your website's title tags and anchor text:
Title tags and anchor text are important because they determine how much attention your website will receive when users perform a search on Google or other local search engines. To optimize these elements of your website, use keywords that are specific to the area in which you operate. For example, if you operate a pet groomer, use.
Build backlinks to the most relevant pages.
Getting good backlinks gets more traffic to your website. Here's how to do so:
Publish quality content on your blog. Write about subjects that are pertinent to your company's operations, and make sure the information is interesting and up-to-date. Syndicate your blog entries on other well-known social media sites as well, such as Facebook and Twitter.

Optimize your blog for search engines. Make sure your blog URL is formatted correctly, includes keywords, and includes a "www" extension. You can also add meta descriptions that will appear beneath each article when users search for it on Google or Yahoo! Search Engine Results Pages (SERPs).

Link to your blog from other websites. If you have relevant links from other websites, include them in your content by linking to specific paragraphs or images. Also, include links to featured articles or posts on your website. Including links from high-quality websites
Identify Your Keywords and Track Your Positions on the SERPs:
There are a few key things you need to do in order to improve your website's local SEO performance
Identify your website's primary keywords. 

Monitor your website's search engine positions (SERPs) throughout the month to measure progress. 

Use keyword research tools to verify your findings and adjust your strategy as needed. 

Monitor your website's backlinks and participation in Google Local Links programs to improve link popularity and authority.
Local Link Building or Community Engagement?
There are two main approaches to boosting website performance through local SEO – link building and community engagement.
In order to raise the rating of your website on search engines, link building is the practice of acquiring links from high-quality websites in your target area. Community engagement involves actively participating in relevant online communities and forums, sharing valuable content, and building relationships with other community members.
Both techniques are commonly used by neighbourhood businesses to boost traffic and visibility to their websites. It's crucial to select the strategy that best complements your business objectives and the distinctive advantages of your website.
Submit to Online Business Directories:
You've definitely heard by now about the hype surrounding SEO and web marketing (search engine optimization). It could be time to think about some local SEO solutions if your website isn't doing as well as you would want.
Here are some pointers to get you going:
Consistently update the content of your website. As a consequence, you will appear higher in search results for pertinent terms.

Include keywords on all of your links. Make sure keywords are there throughout the text of your page. Utilize these phrases in your title tags, meta descriptions, and content body to rank up in the search engines.

Assess the prominence of your website in regional search engines. Check out www.google.com/local/ to see how well your website is ranked in specific cities or regions around the country. 

Run SEM (search engine marketing) campaigns aimed at nearby companies that could be considering your goods or services. SEM includes investing money in advertisements that are particularly targeted to regional markets and companies, producing high-quality content, and acquiring links from other reputable websites.
Build a Social Media Presence:
If you want to be successful with your website, you need to start building a social media presence. Social media is one of the best ways to connect with potential customers and build brand awareness.
There are a lot of social media platforms these days. It is not simple to pick the best ones for your business. But don't worry; we're here to help. Here are the steps to build a successful social media presence for your business.
Establish a Brand Strategy
The first step in building a social media presence for your business is establishing a brand strategy. This involves determining what kind of image you want to project and developing a marketing plan that aligns with that image.
Create Your Twitter and Facebook Accounts
Once you have a brand strategy, it's time to create your Twitter and Facebook accounts. You'll need these accounts if you want people to be able to follow you and share your content. Make sure to create unique bios for each account that include your company name, location, and contact information.
Start Publishing Content on Twitter and Facebook
Actively Manage Reviews and Ratings:
It seems like everyone is talking about the importance of online reviews these days. Whether you're a business with a brick-and-mortar location or you operate a website only online, reviews can play an important role in your overall success.
But how do you get them?
Some businesses try to bribe customers into leaving positive reviews by offering free products or services in exchange. This strategy can backfire quickly if people feel like they're being coerced or their opinions are being bought and sold. Instead, it's better to actively manage your reviews and ratings from the beginning. Here are some local SEO solutions to help:
Make sure your website is well-designed. A badly designed website may look unprofessional and can reduce the amount of traffic your site receives from search engines. Make sure all of the text is well written, there is plenty of white space around the images, and that all of the links on the page lead to relevant content. 
Use Geofencing Advertising:
If you want your website to perform as well as it can, then you need to give some attention to local SEO. There are a number of different ways that you can go about local SEO, and the most important part is to find an approach that will work best for your specific website and business. One popular method is geofencing advertising, which uses GPS tracking to determine when a visitor is nearby. When this happens, the site can serve up relevant ads or content.
This type of advertising can be very effective for boosting website traffic and conversions. By using geofencing advertising, you can create a sense of exclusiveness for your visitors, which can lead to higher brand awareness and loyalty. In addition, geofencing ads can be targeted specifically at current or potential customers in your area.
By implementing local SEO solutions like geofencing ads, you can help your website rank higher on local search results pages and attract more visitors from around the world.
Optimize for Voice Search:
As people increasingly turn to voice search to find information, your website's content and design must be optimized for voice search. This includes making sure all text is properly keyword rich, including titles, headings, and body text, using the right keywords in your URLs, and building an effective indexing strategy.
Here are some local SEO solutions to help boost your website's performance:
Use optimized titles and descriptions for your blog posts. Titles are especially important for search engines since they're displayed in SERPS above the organic results. Make sure each post has a relevant title that accurately reflects the content. Also, use keyword-rich descriptions that include detail about the topic of the post. These will help searchers determine if they want to read more and help you rank higher in SERPS.

Use keywords throughout your blog posts. Make sure each sentence includes at least one Keyword and use them in the following places: in the first sentence, in the heading, in the body text, and in any subheadings or subsections. This will also make your content more readable for web visitors.
Regularly Check Your Website Health with a Site Audit:
In order to optimize your website for global search engine visibility, you need to regularly perform site audits. Checking your website's health can help identify any issues that could be causing your site to perform poorly in search engines. Here are some tips for performing a site audit:
Use an online tool to analyze your website's content, links, and search engine ranking.

Check your site for broken links, incorrect metadata, and duplicate content.

Check the age of your website's content and make sure it is updated regularly.

Make sure the website files are optimized for web display.
Optimize Your Site for Mobile Viewing:
Optimize your website for mobile viewing by following these tips:
Use a responsive design that adjusts its layout to fit any screen size.

Include optimized images that can be downloaded quickly and displayed without loading delays.

Use easy-to-read fonts that are sized for comfortable reading on small screens.

Place essential content at the top of the page, so it is easily accessible when browsing on a mobile phone.

Make sure that the names and descriptions of your website's content are clear, succinct, and accurate.
---
Use Location Pages or a Location-Specific "About Us" Page:
1. Use Location Pages to Identify Your Location on the Web:
A location page is a great way to help your website visitors know where you are and what you have to offer. It can also be used to promote your business locally. A good approach is to create pages for each of the major urban areas in which you operate and then list all of the businesses and services that are available in that area. You can also include information about local events and attractions.
2. Create a Location-Specific "About Us" Page:
A location-specific "about us" page can also help promote your business locally. Your company's name, address, phone number, and website URL should all be listed on this page. It should also list any specialities or services that you provide. This page can be customized to match the look and feel of your website.
---
Local SEO: More Important Than Ever:
There are several different options available to you, and the best way to find out which ones are right for your business is to talk with an expert. By following their recommendations, you can ensure that your website is getting the most exposure possible, which in turn will help it rank higher in search engines and generate more traffic.