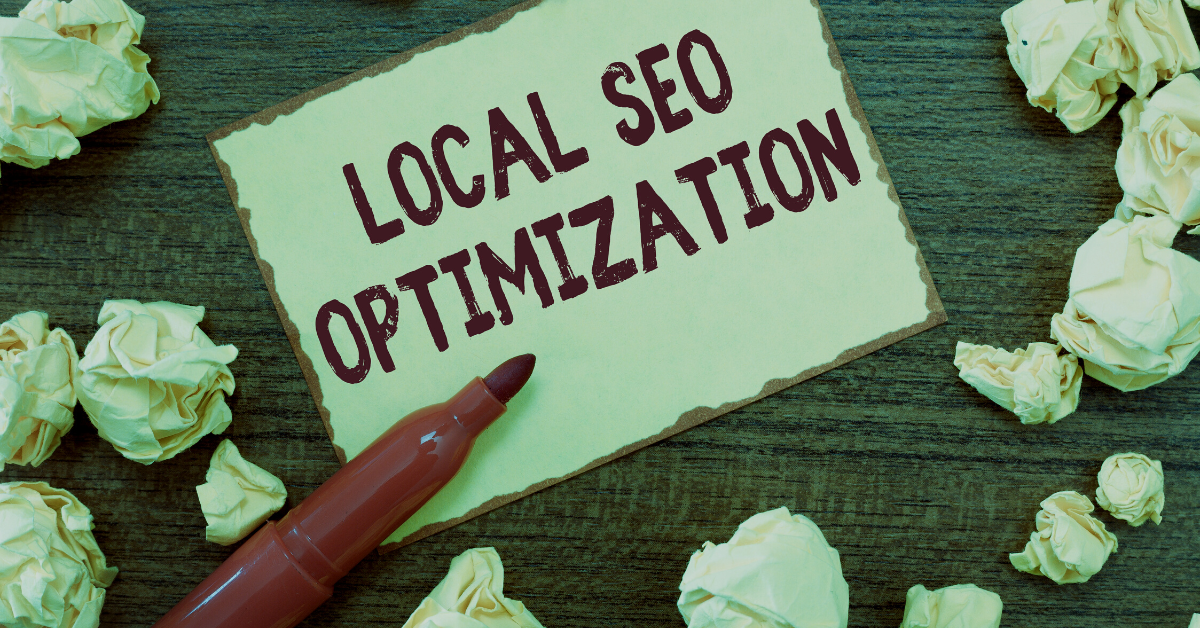 How to Optimize a Website for Local SEO
If you have a website, one of the first things you need to do is optimize it for local SEO. By doing this, you can make sure that people in your area see your website as the first place they turn to for information about what's happening in your neighbourhood. Here are some tips for it:
What is local SEO Optimization?
Local SEO is a technique for making your website more visible and attracting more local customers by optimizing it for search engine results. Your website's local search optimization will boost the likelihood that local searchers will find you and use your services. Here are some pointers for improving your website's local SEO:
Create a Local Site Map: 
A local site map is a great way to help organize all the different pages on your website and make it easier for search engines to understand which pages should be ranked higher for local results. By creating a site map, you can also increase the accuracy of Google's indexing of your content.
Use Local Titles and Meta Descriptions:
When you create titles and meta descriptions for your website pages, make sure they are specific to the content on that page and target your local audience. For example, if you sell products related to golf, make sure that the titles of your pages are golf-related and include terms like "golf clubs" or "golf lessons."
Optimize Images for Local SEO:
When you upload images to your website, make sure that they are optimized for local SEO by including alt.
Local SEO Tips: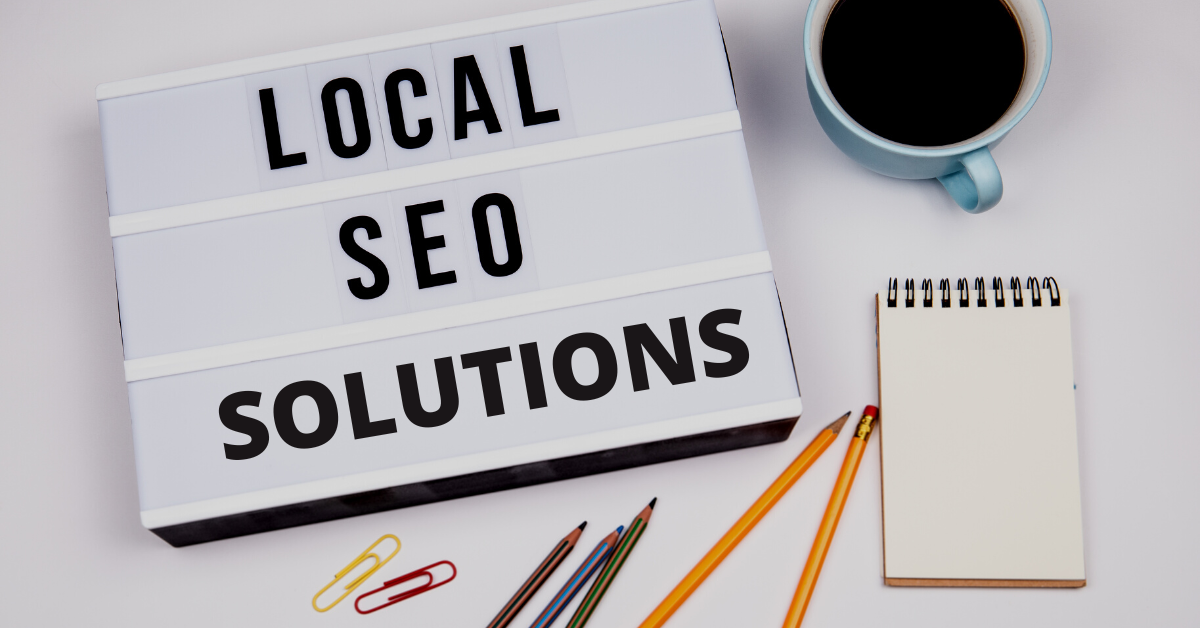 There are several ways to optimize your website for local SEO. Here are five tips to help you get started:
Use descriptive titles and meta descriptions. Make sure that the titles and descriptions on your pages are clear and concise, describing what the page is about without being Too Long or Too Short. Use keywords throughout your website's titles, descriptions, and content.

Use rich media content. Include videos, infographics, and other multimedia content on your site to increase your website's ranking for local searches.

Optimize your images. Ensure that all your pictures are high-quality and optimized for SEO purposes. 

Add geotargeting tags. Add geotargeting tags (also known as "geotags") to your photos, videos, and other rich media files so that they can be served up to users based on their location. 

Create a blog
Optimize for Google My Business:
Choose the right keywords.
Use proper keywords while optimizing your website for local SEO. Remember that Google My Business prefers specific keywords relevant to your business.
Build a robust editorial calendar.
You also want to make sure you have a robust editorial calendar and publish content regularly that is optimized for local SEO. This will help you generate organic traffic from Google search results and improve your ranking on local search results pages.
Include a list of nearby companies.
The Google My Business listings are a fantastic strategy to raise business visibility and improve website traffic. You may add company listings using Google Maps or their website builder.
Optimize your website for speed and accessibility.
Make sure all your content is well-optimized for mobile devices so that users can access it anywhere they want.
Engage on social media:
Establish relationships with your audience using social networking sites like Facebook, Twitter, and LinkedIn.

Post intriguing blog entries and articles from your website on your social media pages.

Answer questions from followers on social media and provide helpful tips.

Participate in local events and meetups related to your industry.

Offer free resources or tips to followers on specific topics. 

Promote your website during local search engine optimization (SEO) campaigns.

Create targeted content for specific regions or demographics that you know are interested in what you have to offer. 

Use geo-targeting to target ads and content to people living in specific areas. 

Submit your website to popular directory websites like Google Local, Yelp, and CitySearch.
Add posts on Google My Business:
Add a Google My Business account and add your business's website as a property. This will help you track reviews and changes to your listing and make changes or updates to your website.

Use keywords throughout your website

Try using keywords in the name of your blog posts, in the first sentence of each post, and in the tags you use when you share links on social media.

Use keyword variations

Research popular keywords and use variations of those words throughout your website. For example, if you sell products called "coaster sets", include coaster set variations (like coaster tower sets) in your title tags and meta descriptions.

Use cloaking tools

Some tools can help you hide some aspects of your website from search engines so that they don't appear as results for specific keywords. This can be useful if you want to keep some information about your business private or if you don't want certain pages of your website to be indexed by Google.
Ensure Your Nap Are Consistently Online:
Make sure you prominently display your name, address, and phone number on all website pages.

Include your name, address, and phone number in your website's "about" section.

Place your website address in the footer of all web pages.

Include your website name and contact information in social media bios and header tags.

Place a link to your website on all business cards, brochures, and other marketing materials.

Make sure you have a Google My Business listing and an active Google Analytics account with tracking enabled for traffic sources other than search engine views (such as email subscribers or followers).

Update your website regularly with fresh content that is relevant to local SEO efforts.
Optimize online directories and citations:
Citations are references to your company or product on other websites' links. You may improve your website's exposure and organic search traffic by addressing these two factors.
Add your website to relevant directories.
Adding your website to reputable online directories can improve your website's local SEO ranking. These directories include such popular resources as Google, Yahoo! Local, and Bing Local. To submit your website, simply fill out an elementary form with the relevant information about your business.
Site high-quality sources.
To increase the impact of any citations you make, make sure they're high-quality sources that will reflect positively on your business. When citing other websites, always use correct grammar and use active words that are likely to be associated with your industry or product category.
Monitor your rankings.
As long as you're monitoring your rankings and making necessary adjustments as needed, you'll be on track to improving local SEO for your
Perform a local SEO audit:
Local SEO is all about optimizing a website for its local area. By doing a local SEO audit, you can find out which aspects of your website need improvement and make the necessary changes.
Some of the things you'll want to look at include:
Make sure the URL of your website is appropriate for your area.

Make sure that the title, meta description, and H1 tags contain every one of your keywords.

Making relevant, high-quality material for your intended audience

Using local images and videos when possible
Improve your internal linking structure:
Include internal links while building your website to help you rank better for local searches. This will make it simpler and quicker for users to find the information they need.
Include your website's title and headings in your internal links.

Link to specific sections of your website using keyword phrases.

Use relevant keywords throughout your website content.

Create a blog section on your website and include relevant posts about local topics.

Include hyperlinks to other websites in your articles and on your website's sidebar.
On Page Optimisation:
Url:
The URL for your website is one of the most critical factors when optimizing for local SEO. Always make sure your website's URL links to the correct location on the web and includes the right keywords. Title tags:
Meta Description:
Search engines employ meta descriptions, a brief text that appears after a website's title tag, to explain the content of a page. Use meta descriptions that appropriately represent the information on your pages and are keyword-rich.
Add location pages to your website:
Enable geotargeting. If you have a website with a local focus, you can add location tags to individual pages or posts so that your site appears in relevant search results for people within close proximity to your physical location. You can also use geo-targeting to target specific demographics within your areas, such as parents of elementary school students or young professionals.
Create exciting and keyword-rich titles for your location pages. Titles that are both descriptive and keyword-rich will help improve your site's rankings in search results for related terms.
Add keywords to the text of all your content, including titles, images, and infographics. This will not only help your website rank higher in local search results, but it will also increase the number of hits from prospective online customers who could be interested in what you have to offer.
Configure your site's back-end settings to enable tracking of visitor activity and conversion rates.
Enable local SEO on your website through these tips:
Add location pages to your website. Enable geotargeting so that your site appears in relevant search results for people
Create content:
Your website has to include a lot of local information if you want to score well for local searches. Blog pieces, case studies, and product reviews are all examples of possible material. The more content you have that is specific to your region, the better your chances of ranking in search results.
One way to generate local content is to start a blog. A blog not only provides you with a place to share your thoughts and ideas but also allows you to write about topics that are relevant to your audience. Another way to generate local content is to use social media platforms. Creating and sharing content on social media platforms like Facebook and Twitter can help people learn about new products or services, and it can also create awareness for your business. You may reach a larger audience through social media platforms than through standard web searches.
Finally, think about including regional keywords in your website's title tags and other HTML code components. By using these keywords, you may make it easier for visitors to locate your website when they're seeking information on associated subjects.
Make sure your website is mobile-friendly:
One way to optimize your website for local SEO is to make it mobile-friendly. Making ensuring that your website functions and looks appropriately on smartphones and other mobile devices is necessary. 
Another way to optimize your website for local SEO is to include relevant keywords in the titles, descriptions, and tags of your photos and videos. This will help Google associate your content with relevant search queries.
Finally, keep an eye on your website's coding and layout. Poorly designed or coded websites can do significant damage to your local SEO efforts.
Get inbound links with relevance and authority:
Create an editorial schedule and follow it. Make sure your postings are SPECIFIC, EMPHATICAL, and RELEVANT to your target audience.

Write for your audience. If you're writing about gardening techniques, be sure to use language and terms that gardeners would understand. Similarly, if you're writing about dog training, use terminology specific to the dog-training community.

Use keywords throughout your content. This will not only help your website rank better for relevant keywords in search engines, but it will also help you draw traffic from other websites that are pursuing the exact keywords.

Take advantage of social media sites like Google+, YouTube, and Facebook. Share interesting content from your blog on these sites, and ask your followers to share the link with their friends. This will enhance traffic to your website and assist grow the readership for your blog.
Create a Page for Every Product, Service, and Location:
Creating a page for every product, service, and location on your website can help improve your search engine rankings (SERPs) and better target potential customers. The key is to make sure each page contains the essential information and links to other relevant pages on your website.
For example, if you sell furniture, create a page for each type of furniture – bedroom set, living room set, etc. – as well as pages for each location where you sell furniture – home, office, store, etc.
By creating separate pages for each product, service, and location, you can easily add new content and keywords relevant to that particular area without having to worry about updating multiple pages on your website. This will also provide a consistent look and feel to your website that may encourage visitors to stay longer on each page. Plus, it's always a good idea to list the address or contact information for your business on any applicable product or service pages, so potential customers have easy access to learn more about what you have to offer.
PRIORITIZE REVIEWS:
When you're trying to rank for local keywords, it's essential to focus on your content quality and quantity. One way to optimize your website for local SEO is to prioritize reviews. Reviews are a great way to show off your expertise and help potential customers find the best services and products in your area.
After a consumer has interacted with your company, ask them if they would be willing to provide a review. This will help you track customer sentiment and ensure that each thought is cheerful.

Make sure all of the details of your reviews are accurate and up-to-date. Failing to do so may lead Google to penalize your site for spammy behaviour.

Include photos and videos when possible. Not only do they look great on Google, but they also make reviews easier to read.

Keep reviews short and sweet—no longer than 100 words—and focus on why the customer chose your business over others in the area.

Offer customer loyalty rewards or discounts for leaving positive reviews
Local SEO Tools:
Below are four tips to help you get started:
Use Google Maps: By adding your business location and other essential details, you can create detailed maps that visitors can access from your website. This will help you better understand where potential customers are located and how best to reach them.
Whitespark Local Citation Finder:
You may track client feedback, your company's position in the local search results for your target cities, and your overall local search performance by using this complete local SEO tool. Even without logging in, you may keep on track by configuring the program to send you location data through email.
Semrush positioning tracking tool:
The Position Tracking tool targets a particular device type or region, it's a helpful local SEO tool. (However, you can only track a certain amount of terms.)
Compare your entire performance to that of your rivals, taking into account visibility and anticipated traffic. You can stay current on all of your location tracking campaigns instantly and even on the road with the Position Tracking mobile app.
The Google Ads Keyword Planner tool
It provides a number of features that may be useful for local SEO. Despite the fact that you could use the tool to plan PPC campaigns, you should be aware of the competition column, which displays how difficult it might be to run ads for your target term.
For a detailed examination of the Keyword Planner tool and its numerous applications, see our guide on utilizing Google Keyword Planner for SEO and PPC Campaigns.
Moz Local:
Your company's local exposure may be improved with the aid of Moz Local, which also makes sure that your business listings are accurate, consistent, and accessible online. When appropriately used, Moz Local may significantly improve your local SEO approach.
When you join up with Moz Local, you'll get access to the following main features:
Local Listings Dashboard: Manage, monitor, and improve your online listings to get valuable information about their performance and health.
Google My Business Sync: With Moz Local, you can take control of your Google My Business (GMB) listing and update your GMB profile with any updates.
Real-time Update Distribution: Moz Local instantly updates your basic or enhanced listing data and distributes it throughout the Local Search ecosystem.
Quickly evaluate the efficacy of your published listings over time using distribution reporting. Average Score, Listing Reach, and Listing Accuracy are among the reported metrics. Additionally, you'll get weekly insights in automatic tracking PDF reports. Monitoring of reviews: From a single location, keep track of the most recent opinions and rankings of your company on the most visited websites. Google review management: Moz Local gives you the option to reply to Google reviews directly in addition to reading and reporting on all checks.
Yext:
Yext Listings, pages, and reviews assist companies all around the world in facilitating in-person encounters that raise awareness of their brands, increase traffic, and promote sales.
The following equipment is used by Yext:
Duplicate Listing Suppression: This tool will permanently fix the issue of duplicate business listings.
Management of Google My Business: Thanks to Yext's interaction with GMB, you can make modifications immediately through the platform and publish them to GMB at any moment.
Local Pages: Yext Pages are search engine optimized so that your mobile clients can quickly obtain pertinent, reliable information about your closest locations.
Listings Management: Yext has direct integrations with a wide range of maps, applications, search engines, and social networks, enhancing the visibility of your locations in search results and ensuring that clients can discover you at the precise moment they need you.
In comparison to some of the other local SEO firms on our list, Yext is less priced. The cost of the beginning plan is $4 per week.
Wrapping up:
A website is a powerful tool that can help your business grow. With the proper optimizations, however, your website can be even more effective in reaching potential customers and driving traffic to your online store. In this article, we will discuss some of the most critical optimization techniques for local SEO and how you can apply them to your own website.